The Bar at Fitzpatrick's Crest Tavern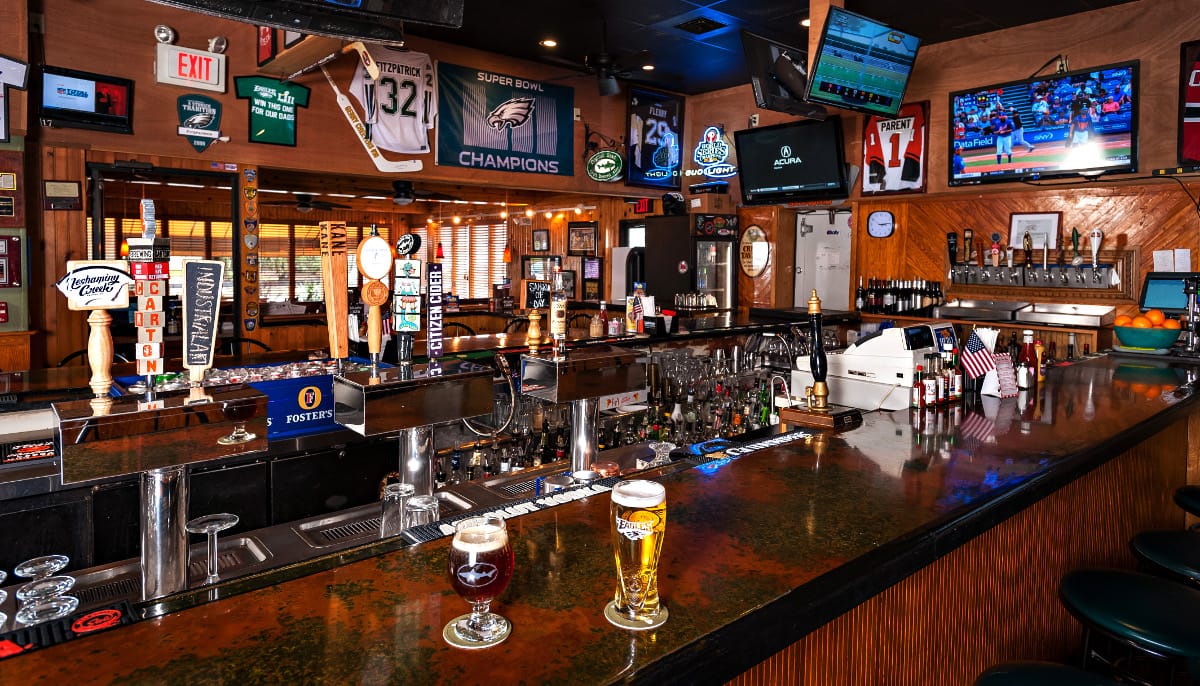 Grab a seat, order up a beer (
we have 21 on tap
), and enjoy the game day or night on any of our 18 hi-def widescreen TVs. The bar is always showing live MLB, NFL and NHL pro sports so you'll never miss the big game.

Recent Reviews
Great place to catch a game!
I watched the Eagles win the Superbowl at Crest Tavern. The crowd was great, as was the food and cold beer.
I love coming here for all the local sports teams!
Good food and great atmosphere.
I really enjoyed hanging out at the bar at the Crest Tavern. The bartender was friendly, and they had a good beer selection. My wife and I ate the steamed mussels and Mardi Gra shimp — very tasty!